What is Suzuki Guitar?
Dr. Berlin is a level 4 Suzuki guitar teacher. Suzuki Guitar is a teaching philosophy coupled with an established graded high-quality musical repertoire. The principal teaching philosophy centers on students learning music in the same way we all learn our first language: immersion!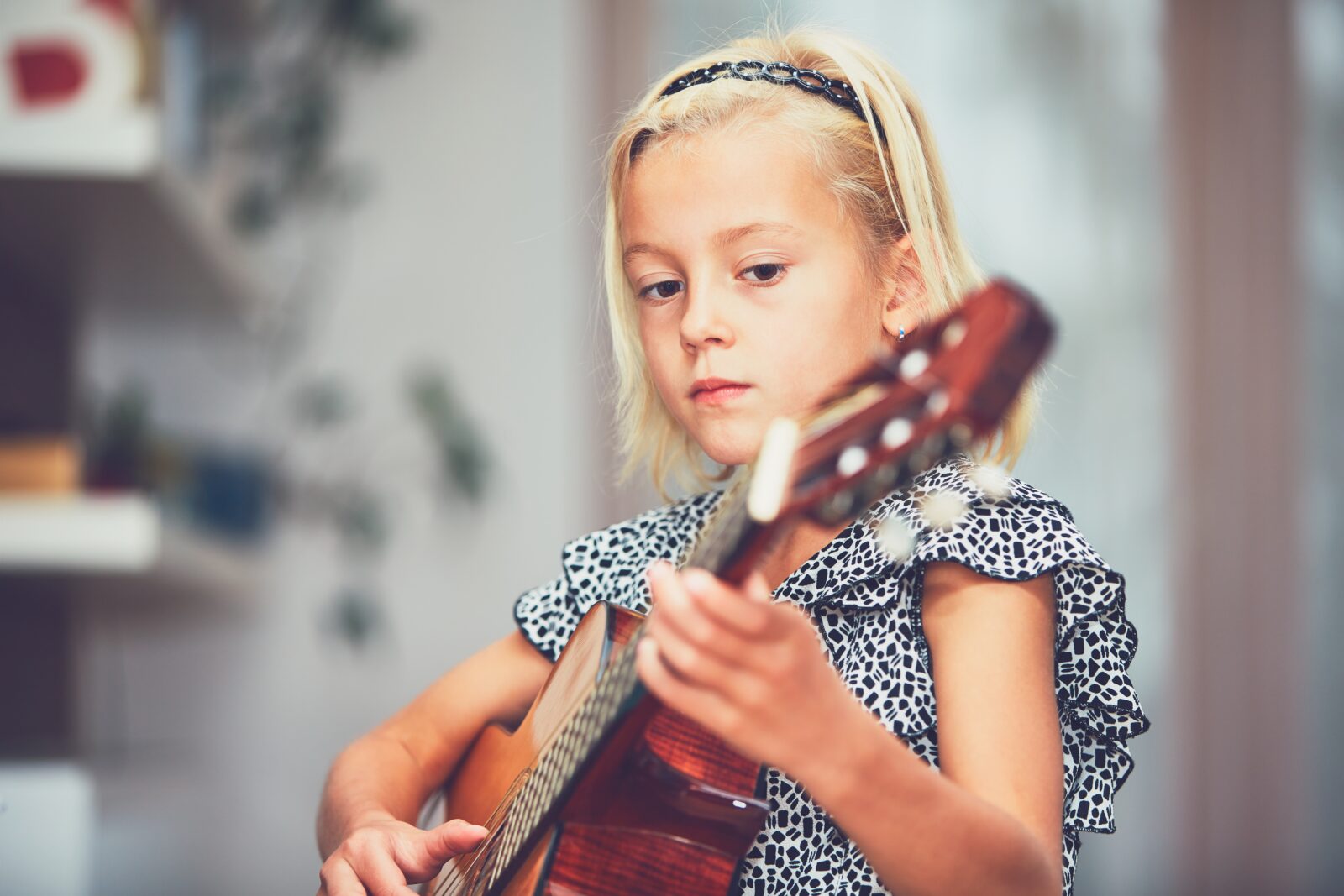 Because Suzuki Guitar is linguistic in nature, particularly at the earliest stages, it has been found that students can begin learning this second, musical language shortly after they have begun acquisition of their first, spoken language. Most students can begin learning Suzuki Guitar as early as age three or four.
To the parent of a child of three or four with an interest in Suzuki Guitar, I suggest you do start your child early.  This will ensure that guitar playing becomes a part of their daily routine from which they will not deviate with competing activities vie for their time later in adolescence.  To the older student, I suggest you start as soon as possible. It is never too late to begin!
Never Too Old, Seldom Too Young
Because of the many remarkable videos available of very young students of Suzuki Guitar (and other instruments) performing advanced repertoire, some people mistakenly believe that Suzuki Guitar is a "children's method" not suitable for later beginners or adults.  This is certainly not the case.  Any person, at any age, with an interest in learning the guitar can thrive under the guidance of a certified Suzuki Guitar teacher.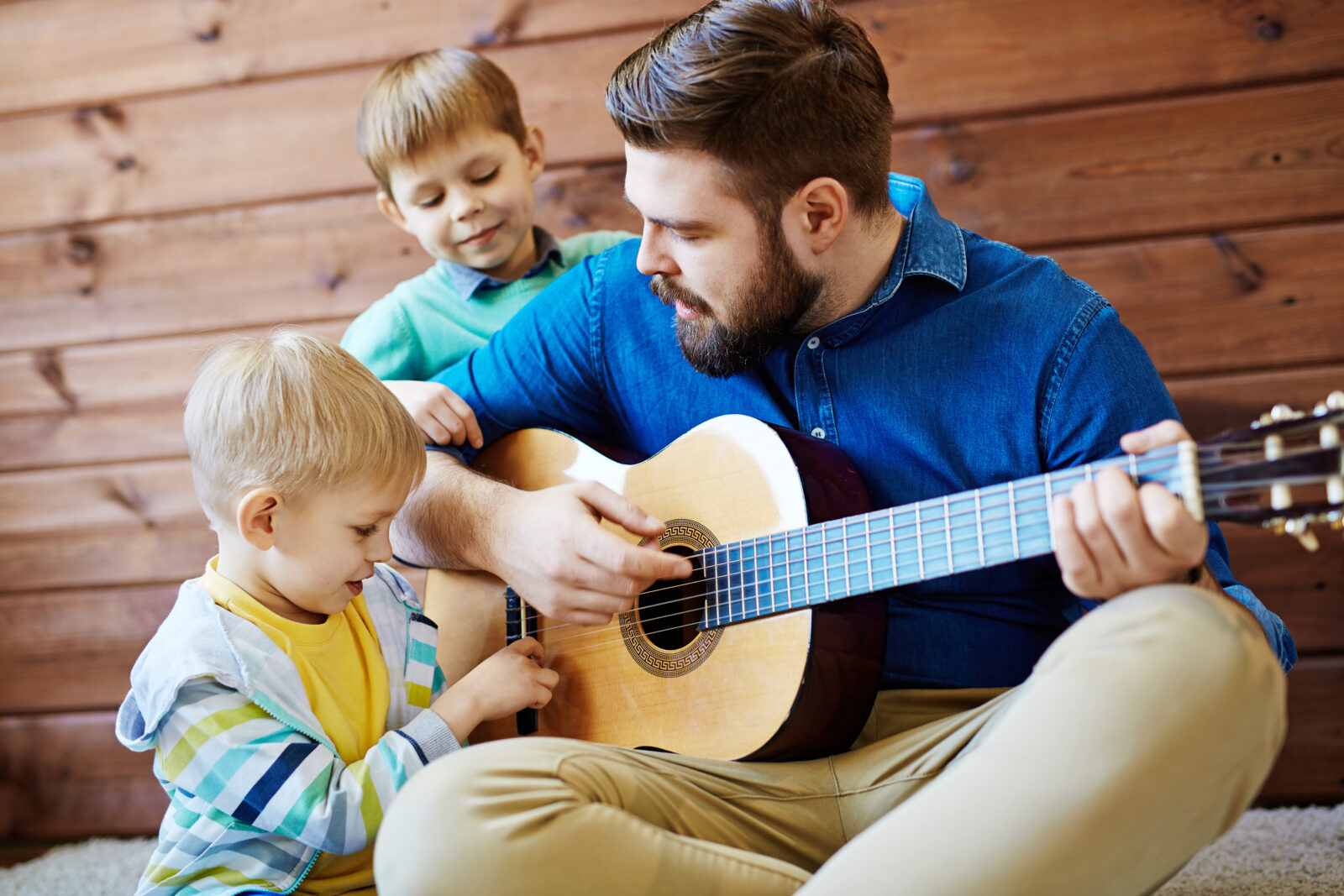 Another misconception is that students are taught by rote and that music reading is not emphasized.  This is also not the case. It is for the pre-literate student that written music is not emphasized.  As the student begins to become a literate person in their primary language (e.g. English), they are introduced to reading in a very natural, developmentally-appropriate fashion.
Students are trained to play by ear, not by rote.  The difference may seem subtle to the casual readers, but it is substantial.  Listening and mimicking is a natural process of language acquisition. Ear training is also used for older, literate students.
Principles of Study and Guidance
The [student] should listen to reference recordings every day... to develop musical sensitivity. Rapid progress depends on this listening.
Tonalization, or the production of beautiful tone, should be stressed in the lesson and at home.
Constant attention should be given to correct posture and proper hand positioning.
Parents and teachers should strive to motivate the [student] so [they] will enjoy practicing correctly at home.
(excerpted from Suzuki Guitar School, Vol. 1. Van Nuys, CA: Alfred Music, 2018, 4.)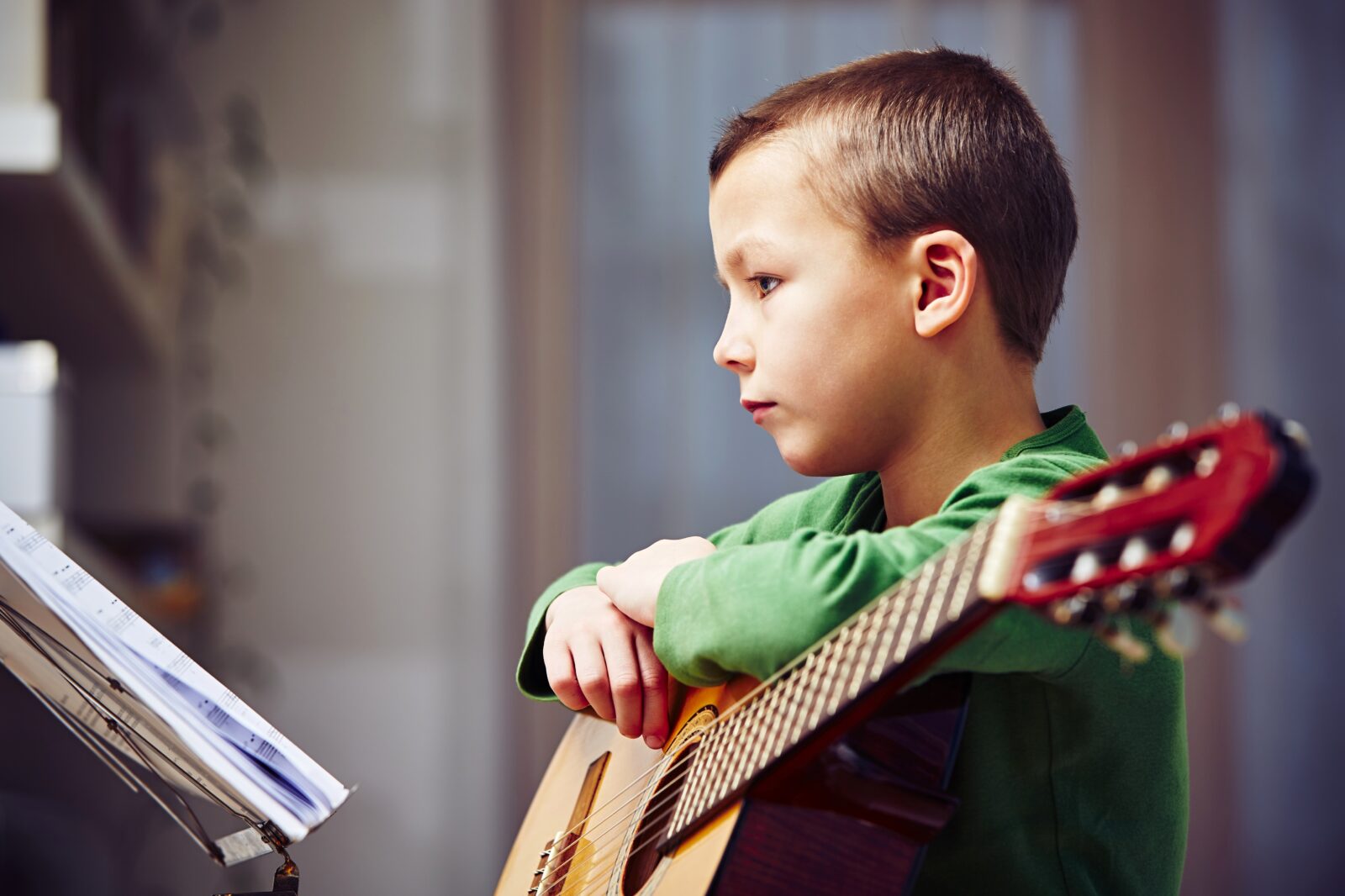 The adult or self-motivated adolescent student will naturally not require the same level of external motivation as younger students.  Nevertheless, others in the home should support and encourage the learner.
Read: Classical Guitar Study by Sonia Michelson
What about Rock, Pop, Country, Folk?
Popular music motivates many students to play guitar. As students develop technique and musical understanding through classic studies, Dr. Berlin introduces appropriately sequenced popular music studies including electric guitar. The core guide for these studies is Harvey Reid and Terry Kuhn's excellent book titled Modern Folk Guitar.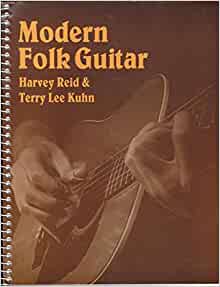 From this text students will explore additional ways of holding and tuning the guitar, chords, strumming accompaniment, playing melody from standard notation and tablature, fingerpicking accompaniments, alternative tuning, traditional melody styles--including Carter style and Cotten / Travis style, bar chords, advanced scales and chords, theory, transposition and capos, guitar care and maintenance, amplification, learning by ear, performing, writing songs, and guitar history in blues, jazz, country, bluegrass, folk, and rock music.  Supplemental instruction is also offered on bass guitar. The ultimate goal is to enable the student to play any style of music she or he desires!
The Sound of Success
Preparation for College
and Beyond!
The Suzuki Guitar repertoire is concludes at the college and professional level.  A student beginning at age three or four with a support system in place who practices regularly can expect to complete the final book early in high school. When the students are ready to apply for college, their life-long dedication will cause them to stand out and be noticed for acceptance and scholarship.  Even if the student does not study music in college, they will be equipped and primed for a life-long relationship with music through their guitar which will never leave them.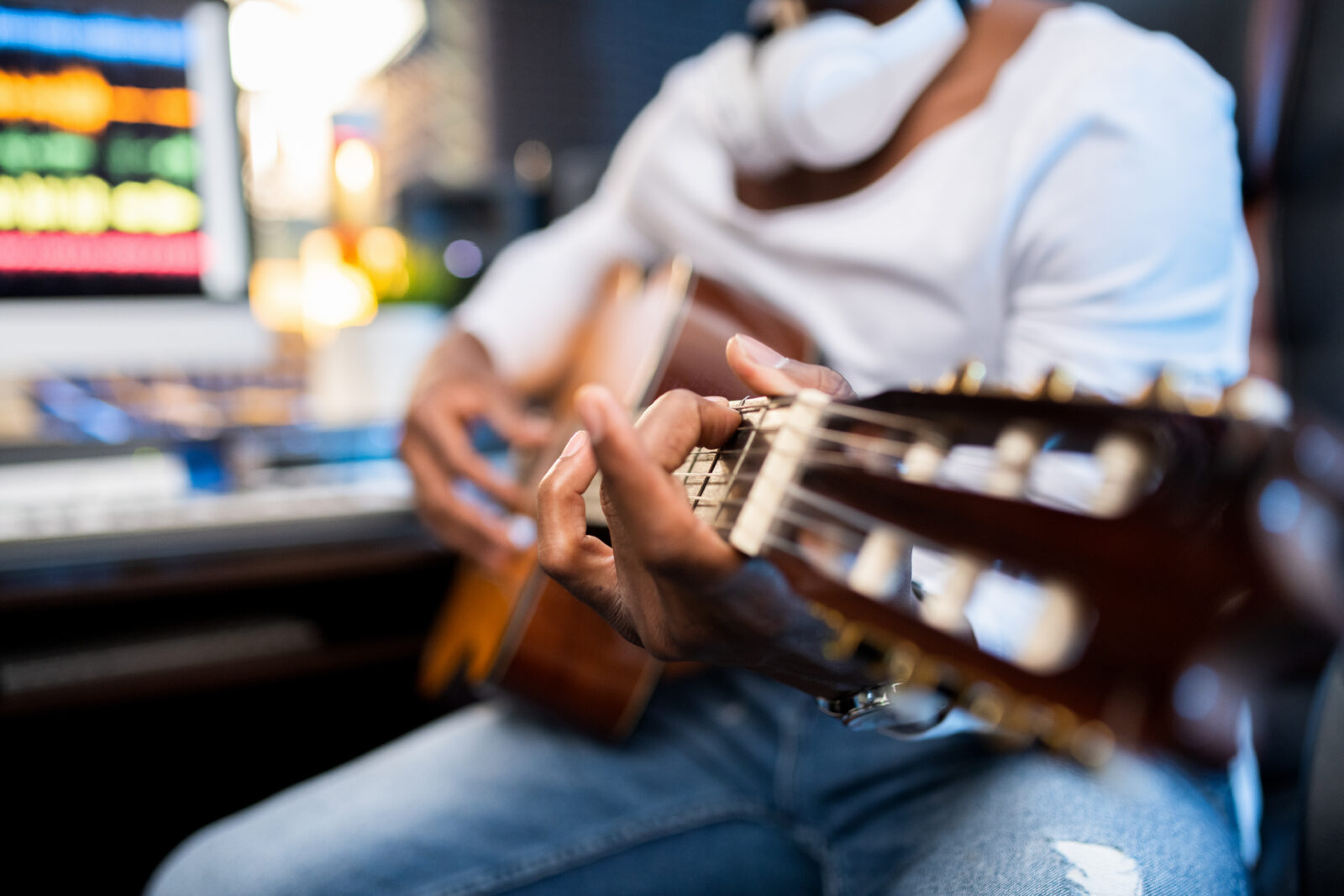 The Berlin
Guitar Method
In the video THE SOUND OF SUCCESS, Suzuki Guitar teacher David Madsen pointed out that the only person that really taught "The Suzuki Method" was Dr. Suzuki. There is no "one, true way" to teach guitar.  Every student is different and every teacher has their own unique and innovative strengths and strategies for their students. Dr. Berlin's background, personal study, and scholarship makes his teaching unique in all the world, even with a shared repertoire! There are areas where Dr. Berlin supplements Suzuki repertoire with other material. This keeps students interested and actively engaged in lesson material while using the established repertoire as way points for progress.
Pre-Twinkle and Book 1 Supplemental Pieces
Cuckoo * One, Two, Tie My Shoe * See-Saw * Star Light, Star Bright * Snail, Snail * Mill Wheel * Rain, Rain * Ring Around the Rosy * Strawberry Shortcake * Hot Cross Buns * Bye Bye Baby * All Around the Buttercup * Who's That * Merrily We Roll Along * Let Us Chase the Squirrel * I See the Moon * Bought Me A Cat * Rocky Mountain * Here Come the Bluebird * Fais Do Do * Mama, Buy Me A China Doll * Ida Red * Twinkle, Twinkle Little Star * Aunt Rhody * Frere Jaques * Lightly Row * Hush Little Baby * Little River Flowing * Michael, Row the Boat Ashore * Looby Loo * Song of The Wind * Lavender Blue * Cuckoo, Sing in The Spring * Oh, How Lovely is the Evening * May Song * Jim Along Josie * Come Little Children * Simple Gifts * Moon Magic * Love Somebody * Sometimes I Hear a Song * English Song * Kookaburra * I'll Be a King * Turn Again, Whittington * Cotton Eye Joe * Baker's Shop * Five Hundred Miles * Round Up Four * Alabama Girl * Who Built the Ark? * Green Holm Jig * Freight Train * Mozart Minuet * Bach Minuet in G
from New Dimensions in Classical Guitar for Children by Sonia Michelson
Supplemental Folk Repertoire
Frère Jacques * Tom Dooley * Polly Wolly Doodle * Down in the Valley * Barbara Allen * Clementine * Deep in the Heart of Texas * Drunken Sailor * Go Tell Aunt Rhody * He's Got the Whole World * Hush Little Baby * Joshua Fit de Battle * London Bridge * Pay Me My Money Down * Rock-a My Soul * Rye Whiskey * Sinner Man * Skip to My Lou * Yellow Rose of Texas, The * Row, Row, Row Your Boat * Frankie and Johnny * Banks of the Ohio * Red River Valley * Gambler, The * Stewball * Shady Grove * Rye Whiskey * Sloop John B. * Down by the Riverside * John Hardy * Greensleeves * Can the Circle Be Unbroken * Dust in the Wind * Home on the Range * Irene Goodnight * Jesse James * Since I Laid My Burden Down * Wreck of the Old Ninety-Seven, The * This Land is Your Land * Amazing Grace * She'll Be Comin' 'Round the Mountain * Roll in My Sweet Baby's Arms * Long Journey Home * Midnight Special * Gold Watch and Chain * Mama Don't 'Low * On Top of Old Smoky * Salty Dog Blues * Marines' Hymn * All the Good Times Are Past and Gone * Boil That Cabbage Down * Freight Train * Old Joe Clark * Worried Man Blues * Michael Row the Boat Ashore * Camptown Races * Hava Nagila * Silent Night * Five Hundred Miles * Wildwood Flower * C. C. Rider * Sweet Home Chicago * Shenandoah * Where Have All the Flowers Gone * East Virginia * Battle Hymn of the Republic, The * Spanish Fandango * I'm Goin' Down That Road Feeling Bad * I Never Will Marry * Wayfaring Stranger * Railroad Bill * Sweet Betsy from Pike * Blues Shuffle * Ramblin' on My Mind * Clementine * Streets of Laredo * Cindy * Oh, Susanna * Leaving on a Jet Plane
from Modern Folk Guitar by Harvey Reid and Terry Kuhn
Supplemental Pop Repertoire
22 * Aiko Aiko * All Along the Watchtower * All Shook Up * All the Small Things * Already Gone * Amazing * Angel * Apologize * Baba O'Reily * Baby * Beautiful * Before You Accuse Me * Bidi Bidi Bom Bom * Black Magic Woman * Blue Suede Shoes * Born in the U.S.A. * Call Me Maybe * Chain of Fools * Complicated * Corazon Espinado * Country Roads * Crocodile Rock * Crossroads * Day Tripper * Dear Prudence * Don't Worry Be Happy * Down Under * Dreams * Drive By * Edge of Glory * Eleanor Rigby * Fallin' * Free Falling * Friday * Friend of the Devil * Girl On Fire * Glycerine * Good Golly Miss Molly * Grenade * Guantanamera * Hang Me Up to Dry * Heartbreak Hotel * He's Got the Whole World in His * Hey Soul Sister * Hit the Road Jack * Hound Dog * I Got You (I Feel Good) * I Want Candy * I Will Survive * If I Had A Million Dollars * I'm Yours * I've Got a Feeling * Jambalaya * Just the Way You Are * Kashmir * La Bamba * Land of 1,000 Dances * Last Train To Clarksville * Let It Be * Let's Do the Twist * Long Tall Sally * Louie Louie * Lowrider * Monster Mash * My Girl * Needle and the Damage Done * Octopus's Garden * Old Time Rock and Roll * On the Radio * Oye Como Va * Paperback Writer * R.O.C.K. in the U.S.A. * Rock and Roll * Rolling in the Deep * Skyscraper * So Happy Together * Stand By Me * Stronger * Sunshine of Your Love * The Last Time * The Lion Sleeps Tonight * The Women are Smarter * They All Asked For You * Tomorrow Never Knows * Tutti Frutti * Twist and Shout * Waiting Outside the Lines * We Will Rock You * What I Like About You * What I'd Say * What Makes You Beautiful * Where Is the Love * Whiter Shade of Pale * Wild Thing * With or Without You * Without You
from Little Kids Rock Guitar Song Book
The Suzuki Guitar Repertoire
Twinkle, Twinkle, Little Star: Variations and Theme - S. Suzuki
Lightly Row - Folk Song
Go Tell Aunt Rhody - Folk Song
Song of the Wind - Folk Song
May Song - Folk Song
Allegretto - M. Giuliani
Perpetual Motion - S. Suzuki
Rigadoon - H. Purcell
Are You Sleeping, Brother John? - Folk Song
French Folk Song - Folk Song
Tanz - J. Führman
Tanz - J. C. Bach
With Steady Hands - F. Longay
Meadow Minuet - F. Longay
Long, Long Ago - T. H. Bayly
Allegro - S. Suzuki
A Toye - Anon.
Andante - M. Carcassi
Andante, from Sonata No. 17 Perligordino - N. Paganini
Allegretto - M. Giuliani
Corrente from 43 Ghiribizzi - J. Kuffner
Andantino - M. Carcassi
Allegretto - F. Carulli
Waltz, No. 1 - B. Calatayud
Nonesuch - Playford Collection
Greensleeves - Anon.
Packington's Pound - Anon.
Arietta - J. Kuffner
Ghiribizzo - N. Paganini
Waltz, from Sonata No. 9 - N. Paganini
Andantino - F. Carulli
Calliope (Lesson 61) - J. Sagreras
Etude - F. Carulli
Etude - N. Coste
Arietta, Theme & Variations - J. Kuffner
Celeste y Blanco - H. Ayala
Siciliana - M. Carcassi
Allegro - M. Giuliani
Lesson - F. Sor
Etude, Op 60, No. 9 - F. Sor
Waltz - J. Meissonnier
Waltz Allegro - M. Carcassi
Lesson for Two Lutes - Anon.
Bourrée - L. Mozart
Variations on La Folia - A. Vivaldi
Waltz Español - J. Ferrer
La Volta - Anon.
Maria Luisa: Mazurka - J. Segreras
Minuetto-Allegro, Op. 22, No. 3 - F. Sor
Gavotte I from Suite No. 6 in D for Cello, BWV 1012 - J. S. Bach
Gavotte II from Suite No. 6 in D for Cello, BWV 1012 - J. S. Bach
Sueño (Reverie) - J. Viñas
Allegro Vivace, Op. 111, Part 2 - M. Giuliani
Etude - T. Damas
Rondo, from Op. 48 - F. Sor
Guárdame las Vacas - L. de Narvaez
A Musical Pastime - J. Rathgeber
Etude - M. Carcassi
Rondo, Op. 22, No. 4 - F. Sor
Bourée from Suite in E Minor BWV 996 - J. S. Bach
Largo II from Concerto for Lute Soprano and Strings, RV 93 - A. Vivaldi
Allegro III from Concerto for Lute Soprano and Strings, RV 93 - A. Vivaldi
Allegro I from Concerto for Lute Soprano and Strings - A. Vivaldi
Sonata in B Minor - D. Cimarosa
Canarios - G. Sanz
Prelude from Prelude, Fugue and Allegro, BWV 998 - J. S. Bach
Sounds of Bells (Choro-Maxixe) - J. Guimaraes
Sonata in A Major - D. Cimarosa
Sakura, Theme & Variations - Y. Yocoh
Gavotte I en Rondeau from Suite in A
Minor, BWV 995 - J. S. Bach
Gavotte II en Rondeau from Suite in A Minor, BWV 995 - J. S. Bach
El Testament D'Amelia - M. Llobet
Minuet I from Suite in D Major BWV 1007 - J. S. Bach
Minuet II from Suite in D Major BWV 1007 - J. S. Bach
Prelude from Suite in D Major BWV 1007 - J. S. Bach
Recuerdos de la Alhambra - F. Tárrega
Capricio Arabe (Seremata para Guitarra) - F. Tárrega
Fantasia que contrahaza la harpa en la manera de Luduvicio from Tres Libros de
Musica en Cifrase para Vijuela - A. de Mudarra
Variations on a Theme of Mozart, Op. 9, "O Cara Armonia" from The Magic Flute - F. Sor
Asturias (Leyenda) from Suite Español - I. Albéniz
Supplemental Works