DURING THE COVID-19 ISOLATION PERIOD, ONLY VIDEO-BASED LESSONS ARE BEING OFFERED.

In-Home Lesson Packages
Premium convenient music instruction in your own home. There is no need to pack up the child(ren), instrument(s), and supplies to travel to the studio where you wait patiently for an hour only to turn around and drive back home again. Mr. Berlin arrives at your door at a convenient time. All you have to do is open the door and learn. This package is extremely popular with families and busy professionals.
In-Studio Lesson Packages
Reserved lessons in Mr. Berlin's teaching studio conveniently located near NASA's Johnson Space Center. Available studio times fill up quickly during the spring and fall terms. Reserve your studio time as early as possible.
Video-Based Lesson Packages
Flexible and convenient lessons wherever you may be via Zoom or Skype video chat. Video-based lessons are usually best suited for adult musicians.
Group Class / Guitar Ensemble
Group class is held each week in addition to the private lesson. There is no additional charge for group glass. Participation is strongly encouraged for all guitar students.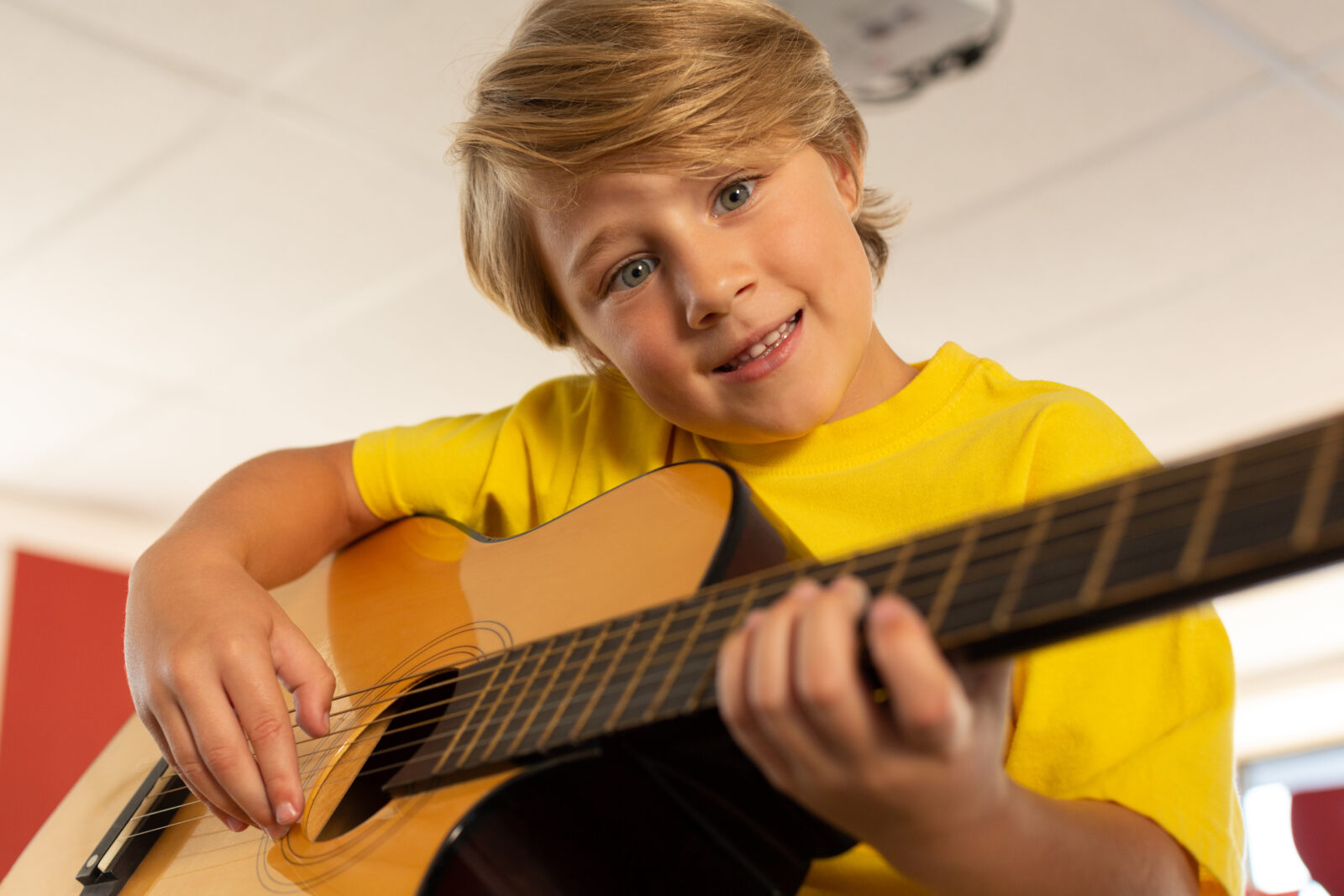 Take the First Step…
If you are ready to schedule your lesson, please contact Mr. Berlin. There are a finite amount of openings each new term, so don't delay.